FOR IMMEDIATE RELEASE
Contact:
Anessa Rios-Ezeude
Director of Membership and Donor Services
Houston Public Media
713.743.2899
arios@houstonpublicmedia.org
HOUSTON – (December 7, 2020) – Houston Public Media is pleased to welcome Kyle Claude as the new Executive Director of Content Operations.
In his new role, Claude will oversee the news, content, and radio operations at Houston Public Media.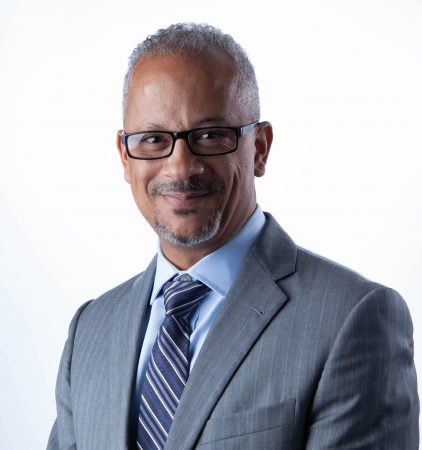 "Kyle Claude is the right person to lead the station's content division, and I am especially excited to have his leadership over our growing digital services to our community and beyond. His experience and strategic direction will make him a key member of the station's executive team," said Josh Adams, Station Manager.
Kyle has more than 25 years of broadcast experience and specializes in leveraging local content into audience engagement. He has also held marketing and production leadership roles in Kansas, Louisiana and, most recently, Mobile, AL. He is a native New Orleanian and holds a Bachelor of Arts degree in Mass Communications from Xavier University of Louisiana. He and his wife, Kimberly, enjoy spending time with their four children Lindsay, Lauren, Kyle Jr. and Kaleb.
Learn more about Kyle Claude here.
# # #
About Houston Public Media
Houston Public Media is a service of the University of Houston and supported with financial gifts from the community. Houston Public Media combines broadcast and digital assets to serve residents of Southeast Texas with trusted local news and entertainment, as well as national programming from NPR and PBS. With a combined weekly audience of more than 1.6 million, Houston Public Media is committed to delivering content that expands minds and possibilities with trusted information.